"Unlock This Unique Collection Of Pre-Built,
6 Web 2.0 MiniSite Templates
And Watch Your Conversion Ratio
Blow Out Through The Roof"
Special BRAND NEW
- 6 WEB 2.0 MiniSite Templates -
See screenshots and live sample below...
Site #01 - "Work with Me"
(click image to see live sample of this template)


Site #02 - "Sky Laboratory"
(click image to see live sample of this template)

Site #03 - "Tech"
(click image to see live sample of this template)



Site #04 - "Sample App sale - RED"
(click image to see live sample of this template)


Site #05 - "Sample App sale - Blue"
(click image to see live sample of this template)


Site #06 - "Sample App sale - Teal"
(click image to see live sample of this template)

Every business/offer needs a great looking website. After all, the Internet is a visual medium and let's face it... If your site doesn't look top-notch you are losing money to the competition!
Think about it - what comes to your mind when you land on a site with lousy graphics and some cheap 1990's template? Do you really feel good about spending money with a business that doesn't seem to be able to afford a decent web design?
Testing shows that quality graphics have a HUGE impact on how long a visitor stays on your site. We all know first impressions are everything on the web and if people find a lame, outdated design with weak graphics when they arrive at your domain it could cost you money!
But if your site looks so good people think you spent a load of cash on graphics (even if you didn't!) you can bet they'll spend more time on your site. And did you realize that high quality product graphics and order buttons have actually been proven to increase conversions?
It's Simple Math!
Crappy graphics and a lame design gives your visitor the idea that you either don't care what they think or you can't afford a great looking site. That's bad business!
On the other hand if your site literally blows a visitor away with strong visual appeal and expert graphics design they will think you are the kind of business person who can invest big bucks in your operation. This is exactly the kind of first impression you want to make on your potential customers!
Here's The Problem: Not Every Business Can Afford To Dump A Load Of Money Into Website Design.
Well we understand that! Maybe you're a new entrepreneur or a start-up business and your budget is tight... that's totally ok because thanks to our brand new Web graphics solution:
"You Can Have A Site That Looks Like You
spent Hundreds Of Dollars (Or More!) On Graphics...
But The Truth Is You Won't Have Spent Anywhere Near That Much"
Kevin Riley

"Dammit Alex!

Don't you ever sleep. You just keep coming up with more and more of the slickest web templates. Talk about hot .. these simply sizzle. I love your style."
"NO GRAPHICS EDITING Required...
Each Template Is Professionally Designed, Sliced, Formated,
Optimazied, And Ready To Add Your Own Salesletter/Offer In Minutes!"
Grab totaly for FREE!
...same MiniSite that I used for this special offer, see below:
(just add own text, image etc.. and you done - PSD source included!)

Richard Wing

Alex,

You never cease to amaze me at the professional graphics packages that you offer on a regular basis. You always seem to outdo yourself. It is refreshing to have a consistant source for my graphic solutions. Your packages not only benefit me by using them but I will go on record to say that I have made at least 30 times back in profits for each package I have ever purchased from you.

When I promote your packages they fly off the shelves!

Keep up the great work!
If you can "cut and paste" then you're well on your way to instantly spice up your site and create brand new look out for your special offer in next few min...
Here is what you can have in next 5 min from now:
6 - Brand New - Never Created Before MiniSite Templates ;


2 Action script to create Software Box or eBook;


difrent color Templates for Software and eBook;


matching Order Buttons For Each Template;
One site like this may be easly sold for more then $147,
but today crost of this whole package is
only $7.00
- WebSite bullet
- Gurantee Certs and Seals
- Call to Action buttons!
- 5 OTO Templates...
- each Template optimized for RAP - Script
- Bonus - Go Green Template
But Wait!
One More Reason To Grab It Now!
There is a surprise for you inside the members area. But I won't reveal it to you now! It is only for those ready to take action. Let's just say, you will be able to get your tiny "investment" AT LEAST 10 times back. And I almost GUARANTEE it!
YES Alex - I Can See The Enormous
Advantage That Owning
"6 Web 2.0 Minisite Templates"
And Bonuses Will Give Me!
Thank You...
I Get All This For
right now for
only $7.00
Click on the below button to grab your
"6 Web 2.0 Minisite Templates"
Right now!
(Access to downloads and bonuses will be granted immediately after payment!)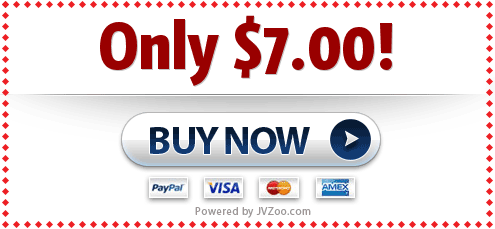 Every now and then you may come across a
REAL Deal and you know it when you see it.
Today is that day!
License for these packages:
-----------------------------------------------------

[YES] Can be edited completely and your name put on it
[YES] Can be used for web templates/ mini sites for your own
[NO] Can be given away
[NO] Can be offered as a bonus
[NO] Can be sold
[NO] Can be packaged into an ebook or new product
[NO] Can sell Resale Rights
[NO] Can sell Master Resale Rights
[NO] Can sell Private Label Rights
[NO] Cannot be added to "Dime Sales, Auction sites or $.99 Auction's
-----------------------------------------------------

:: Affiliates Earn Instant Cash - HERE - ::
CopyRight - AllStuffSale.com™ & ProfessionalWebSiteTemplate™- 20012®
::Privacy Policy | Anti-Spam Policy | Terms of Use | Earnings Disclaimer :: Support ::